On November 1–2, 2021, HSE University – Perm will be hosting the IX International Conference on Applied Research in Economics – iCare9 in Perm. The conference focuses on research in economics, finance and management with applications to and implications for real-life problems with societal impact. Hence the conference acronym reflects its motto — iCare = I care.
Previous conferences enabled new co-authorships and saw papers later published in journals such as American Economic Review, Journal of Finance, Review of Finance, Journal of Corporate Finance, International Journal of Industrial Organization, Journal of Urban Economics, Journal of Law, Economics, and Organization, and World Development, among others. We aim to repeat this success and will consider papers relating to the broad area of applied economics and finance with implications for real-world challenges.
Keynote Speakers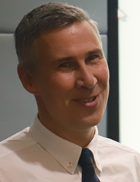 Professor University of Heidelberg, Germany.
Stefan Trautmann received his PhD in Economics from the Erasmus University Rotterdam in 2009. He was a post-doc at the Department of Social Psychology at Tilburg University for two years, and then became an assistant professor and subsequently tenured associate professor at the Department of Economics at Tilburg University. In 2014 he was appointed full professor of Behavioral Finance at Heidelberg University. Stefan Trautmann is an associate editor at various journals, including Management Science, Journal of Economic Psychology and PLOS ONE. His research interests concern financial decision making under uncertainty, social preferences and ethics, and the psychology of economic decision making more generally. His work has been published in leading economics, finance and psychology outlets such as the American Economic Review, Psychological Science, and Management Science. He served as a consulting expert to the World Bank, the European Commission, and the German Federal Institute for.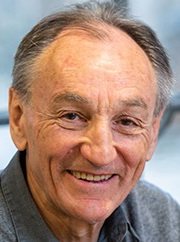 Hervé Moulin graduated in 1971 from the Ecole Normale Superieure in Paris and received his PhD in mathematics from the Université de Paris in 1975. After teaching at the Ecole Nationale de la Statistique et Administration Economique and Dauphine University in Paris, he moved to the USA in 1984, first to the Virginia Polytechnic Institute and State University, then to Duke and Rice Universities. He joined the University of Glasgow in 2013. He is a Fellow of the Econometric Society since 1983, of the Royal Society of Edinburgh since 2015, and of the British Academy since 2018.
Areas of expertise: Microeconomics, Game theory, Social choice and welfare, Mechanism design, Fair division.
Conference Key Topics
We accept submissions on a wide range of subjects. Topics of interest include but are not limited to:
Banking and Finance
Empirical corporate finance
Empirical industrial organization
Labour and education economics
Experimental economics and finance
International economics
Economics of development
Political economy
Public economics and finance
Management studies and science
Programme Committee

Dmitri Vinogradov
Professor of Finance, Adam Smith Business School, University of Glasgow, UK
Dennis Craig Coates
Professor, University of Maryland, USA; Leading Research Fellow, HSE University – Perm, Russia

Neil Kellard
Professor in Finance, Essex Business School, University of Essex, UK

Michael Lamla
Professor of Empirical Macroeconomics, Leuphana University, Lüneburg, Germany

Laura Rondi
Full Professor, Department of Management and Production Engineering, Politecnico di Torino, Italy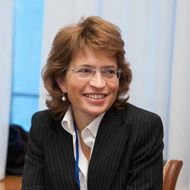 Paola Valbonesi
Professor, University of Padova, Italy; Leading Research Fellow, HSE University, Russia
Marina A. Zavertiaeva
Research Fellow at International Laboratory of Intangible-driven Economy; Associate Professor at School of Economics and Finance, Academic Programme Supervisor "Finance", HSE University – Perm, Russia
Petr Parshakov
Deputy Head for International Laboratory of Intangible-Driven Economy; Associate Professor at School of Economics and Finance, HSE University – Perm, Russia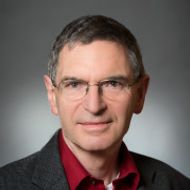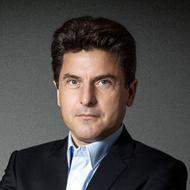 Clemens Dieter Puppe
Leading Research Fellow Faculty of Economics, Management, and Business Informatics / School of Economics and Finance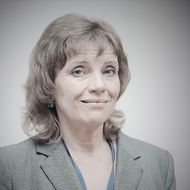 Submission Details
End date for submissions: October 3, 2021
The paper is expected to include:
literature review
methodology
data description (if applicable)
findings
With decisions to be announced by September 20, 2021. If you need to apply for a visa, please contact organisers as early as possible prior to the deadline for an early submission and fast track consideration of your paper.
Important Dates
Notification of decisions
Organizing Committee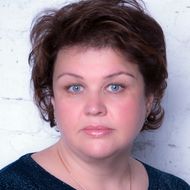 Elena V. Shadrina
Associate Professor Faculty of Economics, Management, and Business Informatics / School of Management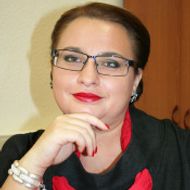 Olga Isopeskul
Dean of Faculty of Economics, Management and Business Informatics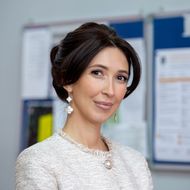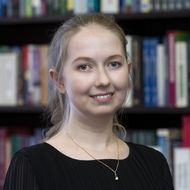 Женина Ольга Николаевна
Мanager, HSE Campus in Perm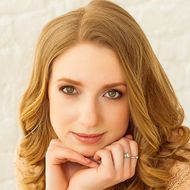 Daria Semenova
Research trainee, Scientific and educational laboratory for interdisciplinary empirical research
Conference Venue
The conference will take place in the main building of the Higher School of Economics in Perm.
HSE University – Perm, 38 Studencheskaya ulitsa, Perm, Russia
Visa Support
If you need to a visa to travel to Russia, your visa application will need to be accompanied by a formal letter of invitation, which HSE University – Perm will supply upon your registration as a conference participant. Please notify the organizing committee if you need a visa. To allow time for visa-related formalities, we need to have your notification no later than October 10, 2021.
Please send the following to Dmitry Koscheev (DAKoshcheev@hse.ru):
1. A legible scan of your national passport (the ID pages)
2. The form attached Form (DOC, 40 Кб)
Contacts
For questions, please contact Olga Zhenina at ONZHenina@hse.ru or +7 (342) 254-56-06.